Changpeng Zhao
Changpeng Zhao, popularly known as CZ, is a Chinese-Canadian entrepreneur who founded Binance, one of the most important cryptocurrency exchanges in the world. Binance is also regarded as one of the largest cryptocurrency exchanges in the world
Personal Stats
| | |
| --- | --- |
| Age: | 46 |
| Source of wealth:   | Entrepreneur, Investor    |
| Residence | Canada |
| Citizenship | Canada |
| Marital status:   | Single    |
| Education:   | McGill University   |
Biography of Changpeng Zhao
Zhao was born in Jiangsu, China in 1977. His parents were teachers, and his father was a professor at the University of Science and Technology in Hefei, a prominent Chinese university during that period. The 1980s were an unstable time for Zhao and his family in Communist China. When he wrote a post on the Binance blog, Zhao shared how he left China after the Tiananmen Square protests at the age of twelve.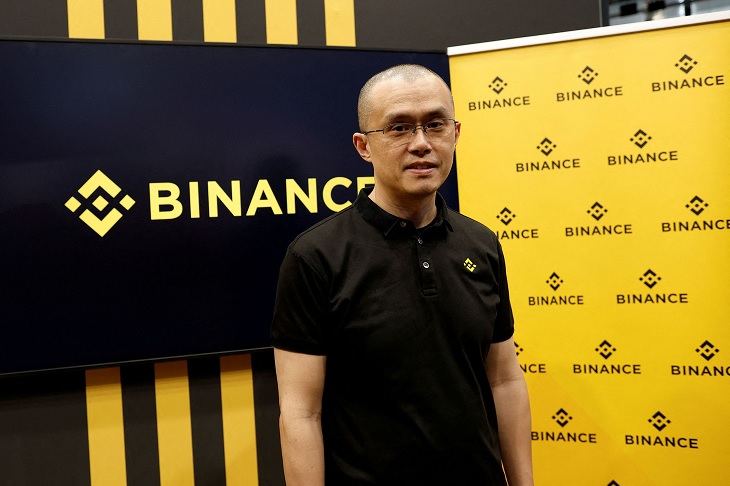 Source & Copyright ©
CNN Bussiness
Changpeng Zhao Education
Even before starting university, Zhao showed interest in computer programming courses. Zhao studied computer science at McGill University, Montreal, Quebec. After finishing his studies at McGill University, he spent time working for a company on the Tokyo Stock Exchange. He then moved to New York and took on a job at the Bloomberg Tradebook, where he created software to connect trade orders.
Changpeng Zhao Career
In 2005, he relocated to Shanghai to launch his own business, named Fusion system. In 2013, CZ played poker with crypto investor Ron Cao and crypto exchange BTC China's head, Bobby Li. Friends advised him to invest 10% of his capital in Bitcoin to increase its value. This piqued CZ's interest in blockchain technology, particularly in the prospect of avoiding excessive conversion fees while traveling. Soon, he embarked on a career in the cryptocurrency industry.

CZ's initial job was a cryptocurrency wallet service called Blockchain.info. He joined as a third member since only the founders and CEO were present at that time. After a year, he left the company and joined the OKCoin exchange, where he led the technical department. However, his cooperation with the exchange was short-lived, as he did not approve of the fake activities or dishonest scams that prevailed there. Consequently, he left the company amidst the ensuing disputes. In 2017, he started a cryptocurrency exchange.

CZ aimed to build a self-governing product and provide secure customer assistance. After selling BNB tokens for 11 days, the Binance exchange was established and gained popularity among crypto exchanges within six months. Binance was initially launched as a cryptocurrency exchange headquartered in China and established by Zhao in July 2017. Binance relocated its headquarters to Malta after the Chinese government issued a ban on cryptocurrency exchange in September 2017.

Since then, Binance has grown to become one of the most important cryptocurrency exchanges in the world. Binance grew rapidly and became one of the largest cryptocurrency exchanges in terms of daily transaction volume. The company now provides its customers with a diverse selection of cryptocurrency trading pairs and a number of other products and services, such as a decentralized exchange, mobile wallet, and Binance Smart Chain, a blockchain platform that facilitates the creation of decentralized applications (dapps). Zhao is widely considered as one of the most powerful persons in the cryptocurrency sector. Zhao's success has earned him a place on Forbes' list of billionaires, and he is widely regarded as one of the most influential people in the cryptocurrency industry.
Personal Life
The Binance Exchange's CEO is well-known for being humble and modest. He often wore plain T-shirts and sweatshirts. It is unclear whether he had a wife and children, and whether his photos were featured in the tabloids. He does not enjoy lavish living; for a long time, he did not have his own home or car because he thought of them as difficult to sell. He bought a house in Dubai during the autumn of 2021 to demonstrate his support for the UAE's digital currency policy. Zhao regards only the chance to stay at nice hotels and travel first class as an advantage of his large amount of money and intends to donate his multi-billion pound wealth to charity before passing.
What Is the Changpeng Zhao Networth?
CZ is currently ranked 35th on the list of the world's richest people, with an estimated worth of over $15 billion, which fluctuates with the valuation of Bitcoin, which he uses as a value store. He has also stated that he plans to donate up to 99% of his wealth, following the philanthropic examples of other global business magnates and investors such as Bill Gates and Warren Buffett
Changpeng Zhao Portfolio
In an interview, Zhao confirmed that he owns Bitcoin, which he bought in 2014, and still holds most of it. Additionally, he holds Binance coins (BNB), which is the majority of his net worth. The creator of one of the best-known digital currency platforms does not trade. "I'm not a miner, I'm a holder" he says of himself.

After purchasing his initial Bitcoin in 2006, Zhao was eager to sell his apartment in Shanghai. "I sold my apartment back then to purchase bitcoins and quit my job," Zhao explained. "Renting or staying in a hotel provides greater liquidity," the esteemed CEO said. The bitcoins he obtained from selling his house in Shanghai never left his personal wallet until now. The CEO of Binance had previously declared that he did not have any fiat currency. "I have no fiat money on my balance sheet. I exchange cryptocurrencies for fiat money only for payments that must be made in traditional currency.
Changpeng Zhao Social Media
Changpeng Zhao Twitter - https://twitter.com/cz_binance
Changpeng Zhao LinkedIn - https://www.linkedin.com/in/cpzhao/