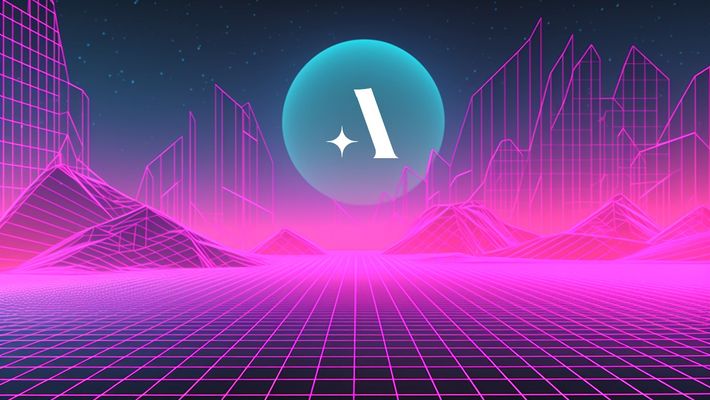 06/01/2023
Aark Digital Invites Traders to Participate in the Testnet and Qualify for an Airdrop
Aark Digital, a decentralized perpetuals exchange built on Arbitrum, is offering users the opportunity to receive free AARK tokens through an airdrop.
By engaging in testnet actions, individuals can connect their wallets to the Aark Digital testnet page and conduct trades to earn points. Points earned on the testnet can be later converted to points in the mainnet. Accumulated points will be exchangeable for Mystery Tickets to receive $AARK.
To participate in this event and to become eligible for the airdrop once the mainnet goes live users can follow a simple step-by-step guide outlined the Twitter thread below:
Aark Digital distinguishes itself as the first Peer-to-Pool perpetuals DEX specifically tailored for professional traders. Built on the Arbitrum network, it provides traders with a decentralized exchange that offers abundant liquidity across more than 50 trading pairs. Moreover, any whitelisted assets can serve as collateral, enhancing the platform's flexibility.
The exchange also caters to liquidity providers by offering leveraged LP and delta neutral LP options for return optimization. Aark Digital mitigates the risk of 'Pool Drain' through its infinitive funding fee mechanism. By imposing fees on skewed positions every second, it ensures a stable and predictable revenue yield for liquidity providers, thus safeguarding their investment.
Additionally, Aark Digital provides users with an insurance fund. This additional layer of protection ensures that users can engage in trading and provide liquidity without apprehension.
Addressing the bottleneck commonly associated with perpetual DEXs, Aark Digital optimizes the process by eliminating the need for traders to sell their assets in order to open positions. Instead, users can deposit their assets as collateral, which remains securely held until their positions are liquidated due to losses.
While Aark Digital has not yet announced any specific investments, the platform anticipates making such announcements in the coming months. The team behind the project remains anonymous as of the time of this writing.
---
---
About the author