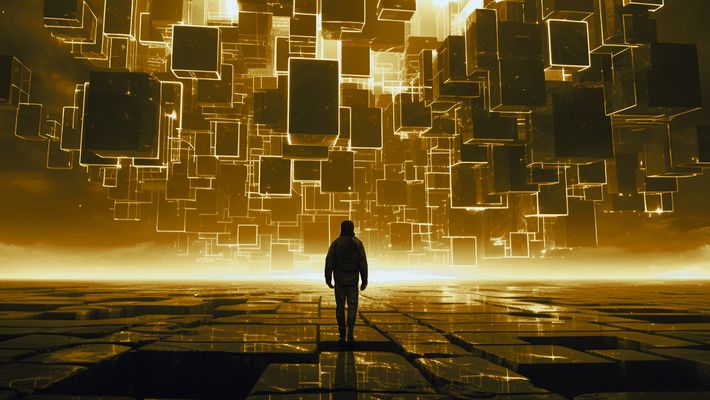 08/28/2023
Donald Trump's Twitter Comeback Set off a Trump NFTs Sales Spike
Donald Trump's NFT collection sales skyrocketed after his remarkable reappearance on the "X" platform (formerly known as Twitter). Therefore, plenty of crypto enthusiasts were eager to be a part of this historic moment.
Last week, Trump refused to participate in the primary Republican debate and was interviewed by Tucker Carlson on X instead. Shortly after, the 2024 presidential candidate was detained in the Fulton County Jail. He faced charges of subverting the will of the voters to overturn the results of the 2020 election.
Donald Trump became the first ever President of the United States with a mugshot during his arrest. But he is out on $200,000 bond and shared the mugshot on X, loudly announcing his comeback on the platform.
https://t.co/MlIKklPSJT pic.twitter.com/Mcbf2xozsY

— Donald J. Trump (@realDonaldTrump) August 25, 2023
Trump's last tweet was dated 8 January 2021. Following that, Twitter management banned Donald Trump's page, accusing him of inciting violence. Twitter's new CEO Elon Musk reinstated Trump's page, but the former president was already reaching his audience on Truth Social.
Trump's actions this week, including a viral mugshot, have skyrocketed the price of his NFT collection. According to Cryptoslam.io, NFT cards sales have risen 426% over the past 24 hours and 108% over the past 7 days. At this point, the collection is valued at $20.68 million.
Despite the charges, Trump intends to continue to run for the presidency. In fact, Ron DeSantis – another candidate from the Republican Party – promised to ban CBDC in case of his victory. And the current President Joe Biden recently signed an executive order to establish a regulatory framework for cryptocurrencies. The crypto community is watching the race particularly closely, as the future of cryptocurrencies in the US remains unknown.
Looks like the crypto community is not happy with the new tax rules. Let's hope for a more crypto-friendly future!

— doyle.lens 🔥 (@DoyleCronin96) August 27, 2023
---
---
About the author