05/12/2023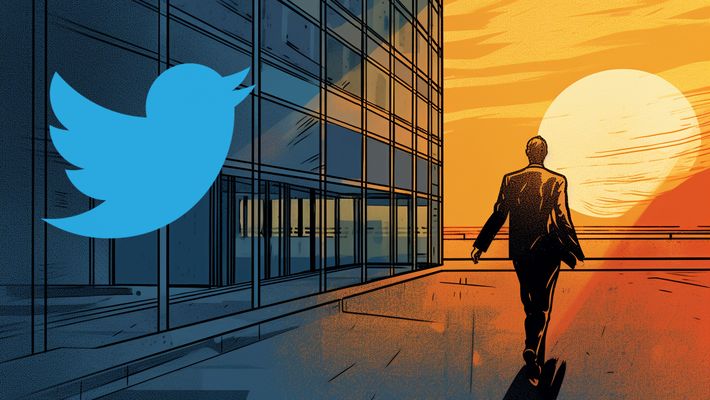 Elon Musk Passes Twitter Torch. What's Next for Dogecoin?
The social media platform Twitter is set to undergo a change in leadership. On May 12, billionaire Elon Musk, who acquired Twitter for $44 billion in October, announced that he would be stepping down as CEO.
Musk will transition to the role of executive chair and chief technology officer, with a focus on product, software, and sysops.
Since taking over as CEO, Musk has made a number of changes to Twitter, including firing executives and hundreds of employees, allowing banned users back on the platform, and courting political controversy. Last year, an online poll conducted by Twitter users called for Musk to step down, to which he responded, "No one wants the job who can actually keep Twitter alive."
While Musk did not name his replacement, Wall Stree Journal suggest that former NBC Universal executive Linda Yaccarino is in talks to take on the role. Yaccarino currently heads advertising at NBC Universal and is expected to focus on revitalizing Twitter's advertising business, which has seen losses in recent months.
The news of Yaccarino's potential appointment has sparked interest in the Dogecoin (DOGE) community, as there is uncertainty over whether the new CEO will support the cryptocurrency as much as Musk did. It is also unclear how much influence Musk will retain and whether he will be able to push for the introduction of Dogecoin as a means of payment on the platform.
While Yaccarino has no direct connection to crypto, her Twitter profile suggests a level of interest in Dogecoin and the broader crypto community. She follows several Dogecoin community accounts, as well as the official Shiba Inu Twitter account.
Musk has previously hinted at Twitter's crypto aspirations, replacing the Twitter logo with the Dogecoin (DOGE) logo in April and reports earlier this year suggesting that Twitter was building a payments platform that could accommodate cryptocurrencies in the future.
The digital asset markets have seen a decline in recent weeks, with total capitalization falling to $1.15 trillion. At the time of writing, the Dogecoin (DOGE) price stood at $0.0707, following the wider market trend.
Source and Copyright: © TradingView
About the author
A professional crypto trader writes expert articles about cryptocurrencies: explore the world of blockchain and technology through guides, reviews and how-to by Farhat Ullah
Comments
Post your comment