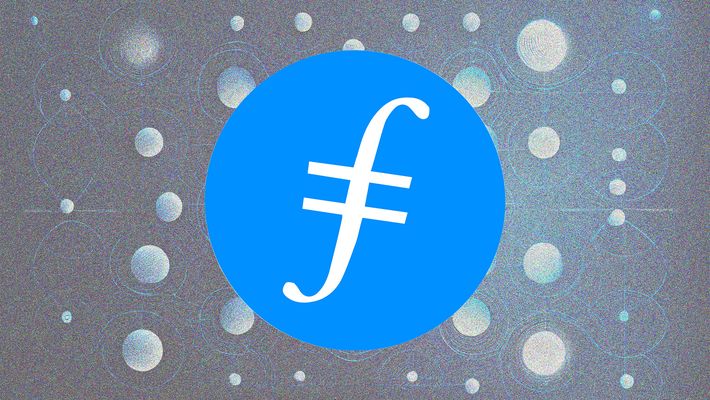 Current Filecoin price data
The current Filecoin price is $3.04.
What is Filecoin?
Filecoin is a blockchain project focused entirely on creating a global decentralized data storage network, with an ultimate mission to " store humanity's most important information in a decentralized database. The main idea behind Filecoin is to create an efficient and secure global data storage marketplace that is free from corporate control.
In 2017, Filecoin held a successful initial coin offering round, raising over $200 million. The project's testnet was launched in December 2019, while the mainnet went live in October 2020.
Filecoin is built atop a peer-to-peer distributed network protocol called IPFS which stands for InterPlanetary File System, where users are expected to pay for storing data and services distribution in the project's native token. Filecoin presents itself as an open-source, decentralized platform where developers can create cloud file storage services and users can store their data or provide space for others in exchange for compensation. The blockchain is based on proof-of-replication and proof-of-spacetime and is governed by the community. Transactions are made using FIL, the platform's native currency and clients pay for transactions in FIL tokens. Miners must place FIL as collateral to guarantee their services. The project's founders claim that Filecoin solves the problem of inefficient file storage and retrieval, offering a more efficient set of tools and utilizing the IPFS.
Both Filecoin and IPFS are the creations of Stanford alumni Juan Benet who is the founder of Protocol Labs. In 2014, both projects were brought to life with the help of Y Combinator – a.
How does it work?
Filecoin is a decentralized peer-to-peer platform designed to enable individuals and organizations to store data globally in a new way. The network operates on the basis of three key groups namely clients, storage miners, and retrieval miners depending on wished scenarios.
Filecoin enable users to become storage miners when they have free storage space, while the storage miners are responsible for storing data on the Filecoin network. Clients can store or retrieve data on the network by paying with FIL tokens. Meanwhile retrieval miners play a key role in the data retrieval process between clients and storage miners receiving a certain amount of FIL as a reward for their efforts.
The FIL token serves to support and run the Filecoin network, with users able to derive value by engaging in different activities on the network, particularly in the data market. Holding FIL allows users to access Filecoin's peer-to-peer network, perform transactions in the data market, and operate storage or retrieval.
In other words, clients use the online storage market to pay storage miners for data storage and retrieval, with rewards received by storage miners who store files in free sectors of a hard drive. Retrieval miners can also act as storage miners. Users select miners on the IPFS-based Filecoin network, paying for data storage with FIL tokens. Trades are executed by miners who receive participation fees and FIL rewards, with higher storage offers increasing chances of reward.
The Filecoin network relies on two consensus algorithms to ensure the secure storage of data. First, Proof of Replication (PoRep) is used to ensure that miners have received and coded the data in a unique way. This guarantees that the data is not duplicated and two deals for the same data will use different disks. The PoRep protocol provides timestamped and trustless guarantees that the data has been received. Second, Proof of Spacetime (PoSt) is used to verify that random miners are storing random parts of the data for the duration of the deal, thereby ensuring secure storage. Cost for storage is set by the open market and includes hyper competition among miners who set minimum prices.
Where to buy and how to store Filecoin?
FIL token can be purchased on centralized exchanges like Binance, Kraken, Gate.Io, OKX, Kraken, DigiFinex ,Gemini, Kraken.
It can be stored on various centralized and decentralized exchanges or custodial and non-custodial wallet.