What Is Terra Luna and Is It a Scam? Reviews, Opinions, and DYOR
11/13/2023

---
Since its collapse in 2022, the Terra Luna project has been reborn as Terra 2.0, which is a new blockchain and token that no longer includes the controversial algorithmic stablecoin TerraUSD.
What Is Terra Luna and Is It a Scam? Reviews, Opinions, and DYOR
The new version of LUNA is now a governance token for the revamped Terra ecosystem, and it symbolizes the community's resilience and determination to learn from past mistakes.
The failure of the Terra project resulted in a total loss of approximately £60 billion and initiated a sequence of events that led us to where we stand now, with Celsius, Alameida, and FTX. This included the stablecoin called UST and its affiliated cryptocurrency LUNA. The founders of the project now face legal action and the success of any future Terra venture remains uncertain.
What is Terra (LUNA) and Is It a Scam Project?
Terra (LUNA) is a native token of the Terra ecosystem, created to support the exchange rate of the algorithmic stablecoin UST, which lost its 1:1 peg to the US dollar in May 2022. This caused many people to lose their crypto assets and the value of the LUNA token dropped rapidly.
Users can swap one UST for one LUNA using a Terra Station wallet. If the UST exchange rate decreases below £1, say to £0.90, the supply of UST reduces and the token's demand increases as users secure the token to make a profit and preserve the peg.
However, the new method used in the UST's algorithmic stablecoin was a complete failure: the arbitrage mechanism failed, and exchanging one UST for one LUNA became impossible due to slippage — the difference between the quoted price and the actual price — increasing rapidly.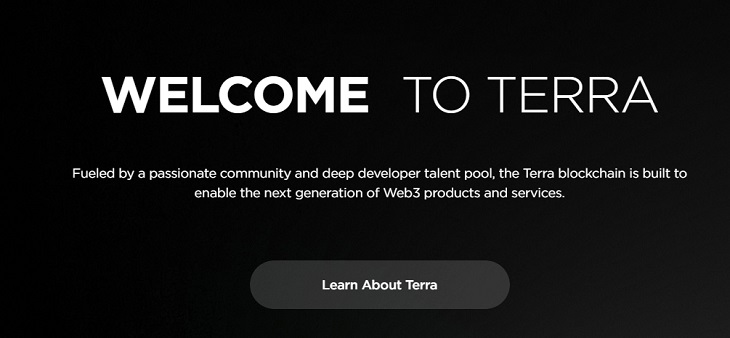 Source and Copyright ©
Terra
Terra LUNA experienced a significant downturn that shook the cryptocurrency world, but the project was then reborn as Terra 2.0, after a hard fork and the creation of the Terra Luna Classic (LUNC). For many people who lost money in the Terra Luna crash, these events left them disappointed, and opinions are regularly expressed that Terra LUNA was the biggest scam and Ponzi scheme in the history of cryptocurrencies.
Before the crash, Terra had a total market cap of $50 billion with an average daily trading volume of $1 billion, but within three days its value plummeted to zero.
This set off a chain reaction that led to the collapse of several other high-profile players, including Celsius and the Three Arrows, and ultimately contributed to the fall of FTX.
However, some still believe in Terra LUNA and believe that the hard fork and creation of Terra 2.0 led to the introduction of massive improvements and a new network architecture and that the negative events of the past were more related to the general market downturn and high market volatility than to the problems of the project itself. In this material, we describe the Terra project and the LUNA token, the collapse of which resulted in the loss of millions of dollars for investors.
Terra (LUNA) Reviews and Opinions: Reddit and X
In May 2022, the algorithmic Stabcoin UST first decreased from $0.985 to $90, then to $85, 80, and below. On Monday, when the once-stable coin was completely decoupled from the US dollar and fell below the 70-cent mark, experts, stakeholders, and trolls discussed the disaster in real time on X.
Cryptonica.news subscribers voted to help us find out whether the project is a scam or not. Here is the poll result:
People in our X think that it's not a scam at all. That's interesting. What would other posts show?
Several industry figures, including Jonathan Wu, Arthur Brightman, and Sam Bankman-Fried, took to X to express their fears about the potential fallout, regulatory issues, and the deteriorating perception of the crypto industry as a whole.
The fluctuating value of the UST resulted in mixed reactions, with some finding relief in the partial recovery of the exchange rate. Despite the panic, opinion leaders at the time, such as Sam Bankman-Fried, argued that a stablecoin crash was expected.
What about Reddit, the Terra Luna project is quite popular there too. Some people believe that this project is good, and all of the issues they faced can be stepped over. However, some people believe it is going to be scammed, especially after the founder's of Terra Luna arrest 8 months ago. For example, screenshots from the Reddit below represent that: 

Source and Copyright © Reddit


Source and Copyright © Reddit
Another topic on Reddit was related to the warning from the user: "Terra Luna Classic, LUNC, is making news again. Please stay away for your own good." We're thrilled, what's going on? The user supposes Luna to have a bad reputation because of the previous scandals and lack of trust. 
Source and Copyright © Reddit
People in comments reply with the following question and their reaction on it:

Source and Copyright © Reddit
It was kind of strange and suspicious not to find good threads for the Terra Luna project. However, maybe that's the issue. 




Terra (LUNA) Community, Website, and Social Media Accounts
Here are Terra Luna's official social media accounts and website:
| | | | | | | |
| --- | --- | --- | --- | --- | --- | --- |
| Platform | X | LinkedIn | Medium | Telegram | Forum | Discord |
| Subscribers | 1m | 11,6k | 425 | 10,4k | ----- | 8,2k |
| Comments | 300 comments on Average | 3-5 comments on Average | the account is old, no new publications during past 4 years | channel created in 2022, no comments, but the group chat has 6k~ followers and active discussion | strange threads that are not user-friendly to research | active discussion in chat |
| Reposts | 100 on average | 1-2 on Average | ------ | ------ | ------ | ------ |
| Engagement | high | low | low | high (low for the channel) | medium | high |
| Community | 4,5 from 5 | 1 from 5 | 2 from 5 | 3,5 from 5 | 3 from 5 | 4 from 5 |
The project's website seems to be quite profesional and pretty. You're really diving into the Luna universe. However, we're taught that the beautiful picture doesn't mean much in crypto.




Terra (LUNA) Founders and Investors
Terra was founded by Do Kwon, also known as Kwon Do Hyun, a South Korean entrepreneur and co-founder of Terraform Labs, a Singapore-based company that developed Terra cryptocurrency and blockchain technology. He is considered one of the most prominent figures in the cryptocurrency and blockchain fields. 

In March 2023, Do Kwon was arrested at an airport in Montenegro and charged with fraud in connection with the collapse of Terra for failing to provide the public with complete, truthful, and accurate information about his cryptocurrencies, Luna and TerraUSD, as required by law.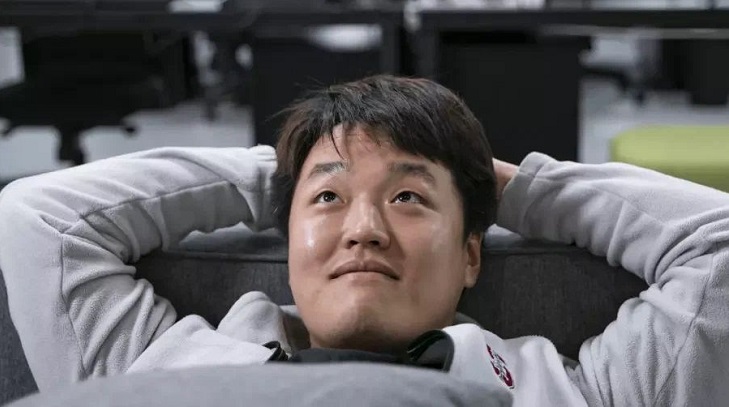 Do Kwon Kwon (Kwon Do Hyun).

Terra (LUNA) tokenomics: supply, distribution, use cases
The coin has a maximum supply of one billion tokens. After the launch, LUNA was released to LUNC holders and those who owned UST, who also received tokens in the airdrop.

The Hardfork created 100 million new tokens, which were distributed to LUNA holders according to their share of the total number of tokens. LUNA holders received additional tokens according to the size of their stakes in the network.

Thirty percent of the LUNA were issued to those who held UST or LUNA before May 7, 2022, the date of the UST collapse, and the remainder to those who held LUNA or UST after the Terra collapse but before May 27, 2022, within two years, after an initial six-month gap.

Source and Copyright ©
Cryptorank.io
Terra's focus is on allocating resources to DApps based on their cost-effectiveness. The LUNA token has a total volume of 995.2 million units.



What is UST?
The most well-known stablecoins tied to the US dollar, Tether (USDT), and USD Coin (USDC) maintain their value by having a reserve of US dollars equal to the amount of USDT/USDC in circulation.

In contrast, UST Terra is a stablecoin that uses an algorithm supported by the LUNA token to achieve a fiat peg. Whenever Terra deviated from the peg, an opportunity for profit arose for participants in the Terra payment network due to arbitrage, resulting in the issuance or burning of LUNA tokens to maintain the peg and stabilize prices.
What is Terra 2.0?
Terra 2.0 is the latest version of LUNA, created by Do Kwon as a recovery plan. The aim is to fork the blockchain and provide an airdrop to investors affected by a downturn. Do Kwon states that Terra 2.0's primary purpose with service-token LUNC is to restore the community's confidence.

The cost of LUNA has dropped due to insufficient liquidity during the market downturn and has varied from $0.45-50 in recent months. The current price can be accessed via a link. Terra (LUNA) reached a record high of $19.54 during its launch on 28th May 2022. However, on the same day, it drastically declined to a low of $3.63 before recuperating to around $7 in the following week.



Bottom Line: Is Terra Luna a Scam or Not?
The existence of inquiries and regulatory attention harms the project. Do Kwon himself does not view himself as a fraud and has confidence in the triumph of the Terra 2.0 initiative. He mentions that multiple developers are re-releasing their applications on the new network. Nonetheless, the U.S. Attorney's Office holds a different opinion, and influencing it will be challenging.
Nonetheless, Terraform Labs is undertaking measures to rebuild trust in the venture and is developing novel offerings. Additionally, major cryptocurrency exchanges such as Binance, Huobi, and Kraken have attested to their backing of Terra 2.0.
The crypto market is still very new, and there is no clear way to determine if something is fraudulent. Some people believe that all cryptos are scams, while others only see DeFi and most cryptocurrencies, apart from Bitcoin and a small selection of coins, as scams. Alternatively, some studies consider only pyramid schemes as scams.
Whether a crypto or project is a scam depends on the technology, development team, and business strategy. Henceforth, potential investors should research independently before investing in any cryptocurrency or project and exercise caution when approached by schemes that promise high returns.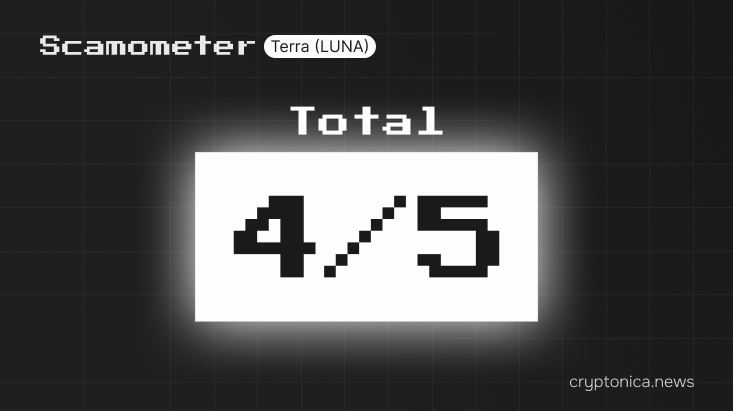 ---
---
Sam Bankman-Fried Binance Kraken
About the author