05/02/2023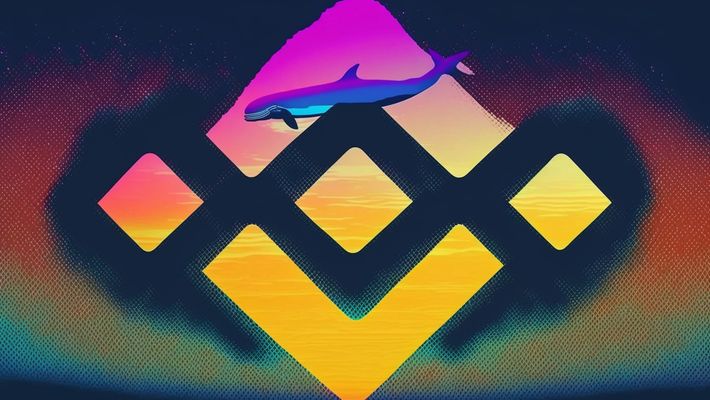 Binance CEO Warns Tron Founder: No Whales Allowed on Launchpool
Tron founder Justin Sun has issued an apology after Binance CEO Changpeng "CZ" Zhao warned him about depositing 56.1 million TrueUSD (TUSD) to Binance.
CZ raised concerns about Sun's token transfer, suggesting that the Tron founder intended to use it to farm a new token soon to be launched. CZ tweeted that Binance Launchpool is meant for retail users and not for a select group of whales.
Earlier, Sun had transferred over 115 million TUSD stablecoins to Binance, and TUSD, along with BNB, could be staked on Binance Launchpool to farm SUI, the native token of Mysten Labs' Sui Network. Yield farming involves earning tokens by providing liquidity to DeFi protocols.
Binance CEO CZ noticed the huge transfers of TUSD and warned that if Sun used any of those tokens to buy up large amounts of SUI tokens from Binance's Launchpool, Binance would "take action against it." Launchpool allows Binance users to farm new project tokens and acquire rewards by staking tokens like BNB and TUSD in staking pools on the platform.
The substantial transfer made in TUSD was flagged by Whale Alert, which tracks large blockchain transactions. Sun replied to CZ twenty minutes later with an apology.
Sun stated that Tron DAO's primary objective in depositing TUSD was to facilitate market-making between leading TUSD exchanges. However, he admitted that some team members inadvertently used a portion of the funds to participate in exchange campaigns. Upon discovery, Tron DAO immediately contacted Binance and arranged for a full refund.
Sui is a layer-1 blockchain created by Mysten Labs. The project was founded by former Meta executives and raised $300 million in September 2022. On April 30, Binance LaunchPool opened the BNB-Sui and TUSD-Sui staking pools for its users. A total of 40 million Sui tokens, or 0.4% of the total supply, will be airdropped to users who stake their BNB or TUSD tokens over two days.
About the author
Lee Brooks is passionate about the world of blockchain and crypto and by the endless possibilities these technologies offer
Comments
Post your comment