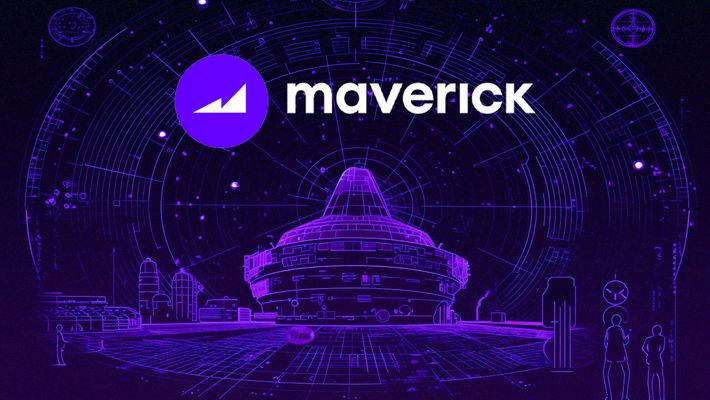 06/15/2023
Maverick Protocol to Launch Its Native Token on Binance Launchpool
Maverick Protocol, a composable decentralized finance infrastructure, is set to launch its token MAV through Binance Launchpool. This launch includes a significant allocation of 30.85% of the total token supply dedicated to liquidity providers (LPs) and airdrops.
Binance, the largest cryptocurrency exchanges, will feature Maverick Protocol as the 34th project on its Launchpool platform.
From June 14, 2023, users will have the chance to stake their BNB and TUSD in separate pools over a 25-day period to farm MAV tokens. 
Once the liquidity requirements are met, Binance will list the MAV token and open trading with MAV/BTC, MAV/USDT, and MAV/TUSD trading pairs, according to the announcement. While the exact date and timing of the listing will be announced later, users trading the MAV/TUSD pair will enjoy zero maker fees until further notice.
Tokens can only be staked in one pool at a time. However, users can allocate their BNB across multiple pools, as long as it doesn't exceed the total amount they have available. Additionally, users can unstake their funds at any time with no delay and immediately participate in other available pools. At the end of each farming period, tokens staked in each pool, as well as any unclaimed rewards, will be automatically transferred to the respective user's spot account.
Launched on the Ethereum mainnet on March 8, 2023, Maverick Protocol aims to offers a novel infrastructure for decentralized finance. It is designed to facilitate highly liquid markets for traders, liquidity providers, DAO treasuries, and developers. Its innovation lies in its Dynamic Distribution Automated Market Maker (AMM), which introduces several noteworthy features, including custom LP distributions, eliminating the need for uniform price ranges for liquidity providers. Moreover, it offers low LP maintenance through automatic concentrated liquidity fee compounding. 
MAV serves as the native utility token of the Maverick ecosystem. It is primarily designed for staking, voting, and boosting within the platform.
The protocol completed an $8 million strategic fundraising round in 2022, led by Pantera Capital, with participation from other prominent investors such as Altonomy, Circle Ventures, CMT Digital, and Coral DeFi, among others.
Maverick Protocol is said to be backed by an expert team comprising members and advisors from some of the industry's leading companies, such as Metamask, BitTorrent, Abra, TrueFi, Paxful, and LedgerPrime.
---
---
About the author