10 Best Meme Coins to Buy in 2023
06/09/2023
---
Navigate the meme coin phenomenon with our in-depth guide to the top 10 meme coins of 2023. Learn about their unique features, market potential, and the risks involved in this dynamic and unpredictable sector of the crypto market
Introduction 
Memes have infiltrated every corner of our digital lives, bringing joy, laughter, and even delivering current news with a dose of humor. But did you know memes have migrated from our social media into the world of finance? 
Meme coins are the latest phenomenon to emerge in the world of digital currency. These digital tokens, often born out of humor, have become a cultural phenomenon, capturing the attention of investors worldwide. But let's be clear: the popularity of meme coins is not necessarily a testament of their investment potential. Rather, it reflects the current state of the market.
In the midst of a bearish cycle, where traditional cryptocurrencies are seeing sluggish growth, meme coins have emerged as a light of hope for some. They're the shiny new toys in the crypto playground, promising quick profits. But here's the catch: investing in meme coins is not for the faint-hearted. It's a high-stakes game, similar to spinning the roulette wheel in a casino. The thrill is undeniable, but so is the risk.
If you're considering dipping your toes into the meme coin adventure, remember this cardinal rule: only invest what you can afford to lose. The volatile nature of these coins means that fortunes can be made or lost in the blink of an eye. Too often, individuals are blinded by the promise of astronomical returns, only to find themselves left with nothing when the hype fades.
Despite the risks, meme coins can be hard to resist. They're a reflection of the strength of the crypto community and the wildness of the crypto market.  In this article, we'll take a closer look at the top 10 meme coins of 2023. But remember, this is not investment advice. It's a journey into the wild and often tricky world of meme coins.
What Are Meme Coins?
Before jumping to our list, let's find out what exactly are these meme coins. Memecoins, also sometimes referred to as "meme tokens" or "meme cryptocurrencies," are a type of digital asset that gained popularity largely due to social media hype and the internet meme culture. These cryptocurrencies often begin as a joke or for fun, but sometimes they end up gaining serious traction and value. They're typically known for their high volatility and speculative nature.
The value of these coins often depends heavily on social media, celebrity recognition, and community support rather than underlying technological innovation or utility, which can make them particularly vulnerable to sudden price crashes.
They're a blend of humor, satire, and a dose of rebellion against the traditional financial system. They represent a new form of digital asset, one that doesn't take itself too seriously, yet has managed to shake up the crypto world in ways few could have predicted. However, it's important to remember that the same factors that drive their meteoric rise can also lead to their downfall. The lack of underlying value and reliance on hype means that meme coins can be incredibly volatile. Prices can skyrocket one moment and plummet the next, often without any clear reason.
Top Meme Coins to Invest in Today
Many people have the technical skills to make a cryptocurrency, but only a few have been able to make a meme coin widely famous. In the following sections, we will closely examine the top meme coins in today's market, analyzing the factors that have fueled their growth. By understanding the dynamics behind their success, we can gain valuable insights into the potential impact of meme coins on the broader financial ecosystem.

#1 Dogecoin (DOGE)
Dogecoin (DOGE) is a good example of how a meme can evolve into a significant player in the world of cryptocurrencies. Born as an internet joke in 2013, Dogecoin quickly gained traction due to its vibrant community and the widespread popularity of the Shiba Inu dog meme from which it took its name.
Dogecoin was created by software engineers Billy Markus and Jackson Palmer, who aimed to create a fun and less serious cryptocurrency that could reach a broader reach than Bitcoin.  Dogecoin is an open-source, peer-to-peer cryptocurrency, much like Bitcoin and Litecoin. However, it introduced some improvements, including faster transaction speeds and lower fees.

One of the distinctive features of Dogecoin is that there is no maximum supply limit for the coins. This is in contrast to many other cryptocurrencies, like Bitcoin, which have a capped supply. Dogecoin miners earn 10,000 DOGE per block, and each block is created every minute. This means that a significant number of new DOGE tokens are created and introduced into the market each day.
In 2021, Dogecoin saw an unprecedented surge in value, largely driven by high-profile endorsements from figures like Elon Musk and Mark Cuban. Despite its origins as a joke, Dogecoin has become one of the top cryptocurrencies by market capitalization. 
Since Dogecoin gained recognition from Elon Musk, its value has experienced significant fluctuations, typically correlating with Musk's mentions of Doge on his Twitter account. Dogecoin has subsequently earned the name of Elon's favorite cryptocurrency, and the tech billionaire himself has been dubbed "The Dogefather".

#2 Shiba Inu (SHIB)
Shiba Inu (SHIB) is another meme coin that has gained significant attention in the crypto world. It was created in August 2020 by an anonymous person or group of people using the name "Ryoshi" and quickly gained the nickname "Doge Killer" due to its mission to surpass Dogecoin in popularity and market cap. 
The Shiba Inu token operates on the Ethereum platform, which means it's an ERC-20 token. This also allows Shiba Inu to be integrated into the Ethereum ecosystem and makes it compatible with a wide range of wallets and exchanges that support ERC-20 tokens.
Shiba Inu has a large supply; one quadrillion tokens were initially minted, and half of the supply was locked in Uniswap, while the other half was sent to Ethereum co-founder Vitalik Buterin. Buterin later donated and burned a large portion of these tokens, which had a notable impact on the token's price and supply.
The Shiba Inu team also launched ShibaSwap, a decentralized exchange (DEX) where users can stake their Shiba tokens to earn interest. More recently, the team unveiled plans to enter the layer-2 arena with their own network, dedicated to scalability.
Despite its meme coin status, Shiba Inu has managed to maintain a position among the largest cryptocurrencies worldwide. This success has been driven by a dedicated community of supporters and investors who see potential in the project's future.

#3 Copium (COPIUM)
Copium (COPIUM) is a meme coin launched on May 18th, 2023, on Uniswap, one of the world's largest decentralized exchanges. According to meme coin's website, "the project is built around the concept of "coping" with missed opportunities and FOMO in the crypto space, delivering entertainment and lucrative rewards through its tokenomics and exclusive Airdrop offerings".
The creators of Copium have taken a unique approach to their tokenomics. The total supply of Copium tokens is capped at 1 billion. During its presale event, which was invitation-only, 300 million tokens were distributed, representing 30% of the total supply. This approach was designed to attract exclusive investors who could help promote the cryptocurrency in the long term.
The Copium Club platform offered free NFT airdrops, known as 'Copium Tank NFTs', to the 200 largest token holders from the presale. These NFTs are unique in that their metadata and visuals update over time, creating a dynamic and engaging experience for holders.
Despite its recent entry into the market, Copium has shown impressive growth. After its listing on Uniswap, the token experienced a nearly 1000% surge, attracting significant attention from investors.

#4 Pepe Сoin (PEPE)
Pepe Coin, also known as PEPE, was created as a tribute to the Pepe the Frog internet meme, which gained popularity in the early 2000s. Launched in mid-April 2023, Pepe Coin has managed to enter the top 100 cryptocurrencies by market cap in just two weeks, boasting a market capitalization of over $400 million.
In late April to May 2023, the explosive surge of PEPE caused its market cap to reach a high of $1.6 billion at one point, minting millionaires out of early holders and attracting a strong community of like-minded followers.
---
---
Pepe Coin is another proof of the cyclical nature of the cryptocurrency market, where once in a while, a new meme coin emerges and shakes the market. 
According to their official website, Pepe Coin is designed to be "the most memeable memecoin in existence". The coin has no intrinsic value and is intended for entertainment purposes only. "There is no formal team or roadmap. The coin is completely useless and for entertainment purposes only", the team behind the projects states.  This is a common trait among meme coins, which often focus on virality and community engagement rather than utility or financial return.
The coin is traded on major exchanges such as Huobi, MEXC, and OKX, as well as decentralized exchanges like Uniswap.

#5 Floki Inu (FLOKI)
Floki Inu, a cryptocurrency that began as a meme token inspired by Elon Musk's Shiba Inu dog, has since grown into a project with a more significant purpose. The FLOKI token, the project's native cryptocurrency, operates on both the Ethereum and Binance Smart Chain (BSC) networks, complying with both ERC-20 and BEP-20 standards. 
The Floki project is built on three core principles: its meme identity, utility, and charitable endeavors. The meme identity is designed to democratize access to the project, making it appealing to individuals of all socio-economic backgrounds and ages. The utility aspect of the project is manifested in several project's platforms where FLOKI can be used to trade NFTs and buy goods. The project's charitable arm is committed to making a positive global impact, with ambitious plans to build schools on every continent, starting with underdeveloped countries.
The Floki ecosystem is a diverse landscape of ongoing projects that span DeFi, NFTs, and the Metaverse. Its primary signature product is the Valhalla NFT gaming metaverse. Floki Inu perceives it as a play-to-earn gaming metaverse in which players can earn rewards for battling and trade or keep metaverse assets.
FLOKI transactions involve a 3% tax on buying and selling the token, but not on transfers between the two chains. This tax is allocated to the Floki Inu treasury, which the project claims will be used to further develop the ecosystem and promote the adoption of Floki.

#6 AI Doge (AI)
AiDoge (AI) is an emerging meme coin that stands out for its utilization of artificial intelligence (AI) in meme creation, as well as its ability to offer tangible utility beyond speculation. 
$AI tokens are used to acquire credits on the AiDoge platform. Users can then utilize these credits to generate memes. The AiDoge platform employs powerful AI technologies, including Natural Language Processing (NLP), to automate meme generation. Once users submit their text-based prompts, the AI processes the data to create memes. Users of the platform can earn $AI tokens as rewards for their successful creations, with other users contributing to their success through upvotes and downvotes. Alternately, users may stake their $AI and receive daily rewards in the form of credits. This enables users to generate memes without expending any $AI. They can instead hold it and wait for its value to increase.
The AiDoge whitepaper reveals plans for a future "public wall" feature, where users can share and view memes on a community page. 
At present, $AI tokens can be purchased during the ongoing presale on AiDoge.com. Of a total supply of 1 trillion tokens, 500 billion have been reserved for this presale.

#7 Wall Street Memes (WSM)
Wall Street Memes, a fresh entrant in the meme coin market, has made a remarkable debut. The presale, which commenced on May 25th, has already surpassed the $4 million mark just ten days in, thanks to a surge of investors eager to be part of the latest meme coin sensation. Before being listed on centralized exchanges, Wall Street Memes plans to debut on decentralized exchanges, ensuring that everyone, regardless of regional regulations, has the opportunity to participate.
Wall St Memes aims to be recognized as the 'King of Memes' alongside its existing title of 'King of Stonks'. The founders of Wall Street Memes gained recognition in 2021 when they successfully sold out the Wall Street Bulls NFT collection, generating $2.5 million just in 32 minutes. The Wall Street Memes project is a satirical take on the current financial system, combining internet culture, meme humor, and financial savvy to provide investment opportunities in the crypto space. 
With over a million followers, including half a million on Instagram dedicated to internet memes, Wall Street Memes has already established a significant presence. The project's Twitter page has been active since 2019, attracting attention from influential figures like Elon Musk
The WSM token has a total supply of 2 billion, with 50% allocated to presale investors. The remaining tokens will be used for community rewards and exchange liquidity, reflecting the project's community-focused ethos.
The presale is structured in 30 stages, with most of the first round tokens sold within 24 hours of launch. The project aims to raise just over $30.5 million in total. Currently in its fifth stage, the presale is selling the token at a price of $0.0262. 

#8 Spongebob Token (SPONGE)
Another player has recently entered the arena is the Spongebob token (SPONGE). This meme coin draws its inspiration from the popular Spongebob Squarepants TV show. The coin is calling itself the 'Krabby Patty of meme". Spongebob Squarepants holds the record for being the most-watched children's TV show of all time. 
While the long-term utility of $SPONGE remains uncertain, the token saw an impressive trading volume of over $1 million within hours of its launch, reflecting a strong demand. The total supply of $SPONGE is 40.4 billion, and it debuted with a market capitalization of $2.75 million on May 4th. This figure quickly soared to $16 million, marking an approximate 600% price increase.
Unlike other meme coins, the Spongebob Token team chosen not to hold presale. Instead, $SPONGE was directly listed on Uniswap without significant social media promotion. This strategy proved successful as news of the new meme coin quickly spread throughout the crypto community, contributing to $SPONGE's rapid growth despite a temporary dip in value.
The team behind the project has clarified that $SPONGE is a meme coin with no intrinsic value or expectation of financial return. There is no formal team or roadmap. The coin is completely useless and for entertainment purposes only.

#9 Dogelon Mars (ELON)
Dogelon Mars, also known as ELON, is a dog-themed meme cryptocurrency that operates on the Ethereum and Polygon blockchains. It takes inspiration from Dogecoin, the original meme cryptocurrency, and incorporates elements from Elon Musk, and Mars, a playful twist on the popular phrase 'going to the moon' used by crypto enthusiasts to indicate a coin's potential for significant price increase.
Launched in 2021, Dogelon Mars has quickly gathered a large community with over 300,000 followers on Twitter and 84,000 on Telegram. The initial supply of Dogelon Mars was set at 1 quadrillion ELON tokens. Half of these tokens were sent to Buterin, mimicking a publicity stunt first performed by Shiba Inu. Buterin donated about 43% of the ELON tokens to the Methuselah Foundation, a charity focused on extending human lifespan. 
The other half of the ELON tokens were deposited into a liquidity pool on Uniswap, along with 40 ETH, worth about $100,000 at the time. The liquidity provider tokens received in return were burned, demonstrating the team's commitment to preventing a 'rug pull'.
The project uses a comic series featuring Dogelon, the dog that gives the coin its name, as a backdrop. The comics, published on the coin's website, follow Dogelon's adventures to Mars, where he meets friends and embarks on various quests. The comics also serve as a metaphorical roadmap for the project, suggesting that once the coin is listed on all major exchanges, its price will reach 'Mars', indicating a significant increase in value.

#10 Psycho Coin (PSYCHO)
Psycho coin, or PSYCHO, is a meme coin designed for those who understand their value and can master their inner beast. This community-centric token serves as a reminder of your true self, drawing inspiration from iconic films and actors. The token website states that "the power of PSYCHO lies in its community and the inner animal that resides within each of us".
Here's a look at the tokenomics of PSYCHO: 90% of the token allocation is dedicated to DEX Liquidity, 5% is set aside for CEX liquidit and the remaining 5% is reserved for the community.
PSYCHO roadmap is divided into three phases. The first phase marks the launch of the PSYCHO Token and its listing on DEX. Early adopters will benefit from an airdrop. The goal is to reach 1,000 holders and get PSYCHO listed on CoinGecko and CoinMarketCap. Under the second phase, a Discord channel will be created for PSYCHO holders. The objective is to reach 10,000 holders and get PSYCHO listed on CEX. The final phase will see the launch of Psycho Merch for fans. The aim is to get PSYCHO listed on Tier 1 exchanges and reach 100,000 holders, thereby establishing PSYCHO's dominance in the crypto space.
According to the project's website PSYCHO has no affiliation with Columbia Pictures and Sony Pictures Entertainment or their creation of the American Psycho film. The token is a tribute to the actors and memes we all know and love. As a meme coin, PSYCHO is purely for entertainment purposes.  "The coin is completely useless and for entertainment purposes only", the website says.
The Dangers of Meme Coins
So, as you can see meme coins garnered a significant following, thanks in large part to their viral nature. On the surface, they appear an enticing proposition. 
First and foremost users must be aware of the volatile nature of these investments. Meme coins, like any cryptocurrency, are subject to intense price fluctuations. Their value can skyrocket one day and plummet the next, often with no clear explanation. Many financial analysts attribute this rollercoaster trend to the FOMO (Fear Of Missing Out) effect, driving massive speculative buying.
Meme coins, with their humorous origins and fun marketing tactics, might seem like harmless entertainment. But they are, in fact, serious investments that carry significant risks. So you must approach them with the same level of caution you would any other investment.
Hype Pressure 
Another typical danger of meme coins is the hype surrounding them. When celebrities, social media influencers, or even just a slew of online comments start singing praises of a certain meme coin, many people feel the pressure to jump on board. However, this hype isn't always backed by solid financial fundamentals or long-term value potential. In many cases, the hype creates an artificial demand bubble, which could burst at any time, leaving late investors with significant losses.
Beware of Pump and Dump Scheme 
The "pump and dump" is a deceptive strategy that's been around in the investment world for ages, and it's found a new home in the era of meme coins and cryptocurrencies. The "pump" part involves inflating the price of a meme coin through misleading statements or outright false hype, often propagated across social media platforms and internet forums. During this phase, a coin's value can skyrocket, drawing investors who hope to make a quick profit.

Then comes the "dump". Once the price has reached a certain point, those behind the scheme suddenly sell off their holdings, often leading to a precipitous crash in the coin's value. While these early manipulators walk away with significant profits, those who bought in during the hype phase are left with devalued coins and financial losses.
Crypto FOMO
As we've discussed, FOMO is a significant driving force behind meme coin investments. Crypto FOMO is the feeling that you're standing on the sidelines while others are making a fortune. It's that annoying feeling that you need to jump on board this crypto train because everyone else is, and they're striking it rich. 
However, this is where the danger lies. FOMO can push people to make impulsive decisions without considering the potential risks. It drives investors to buy in at the peak, prompted by the fear that they might miss out on potential gains. But as anyone who's watched the crypto markets knows, what goes up can (and often does) come down, and it can come down hard.
The problem with Crypto FOMO is that it focuses on the potential rewards while often ignoring the inherent risks. The world of meme coins is incredibly volatile, and gains can turn into losses in seconds. Buying into the hype without understanding the underlying asset can lead to significant financial setbacks.
What Drives the Price of Meme Coins? 
So, what exactly fuels the unpredictable nature of meme coins? Let's try to figure it out. 
Unlike traditional investments, which are primarily driven by company performance, earnings reports, and economic indicators, meme coins tend to operate in a different sphere. One of the most potent forces shaping their value is public sentiment.
Meme coins, due to their inherent viral nature, are particularly vulnerable to the internet culture. A celebrity tweet, a viral Reddit post, or a trending hashtag can send their prices soaring. On the other side, negative press or shifts in sentiment can cause prices to plummet. When high-profile personalities like Elon Musk or influential crypto YouTubers mention a particular meme coin, the price can react dramatically.
The role of social media in driving meme coin prices cannot be overstated. In this new age of investment, where information (and misinformation) can spread like wildfire, the price of meme coins can skyrocket or sink as a result of a tweet, a TikTok video, or a Reddit thread.
Unfortunately, the price of meme coins is also vulnerable to various market manipulation tactics. We've already touched on the "pump and dump" scheme. These tactics are made possible by the relative lack of regulation in the cryptocurrency market.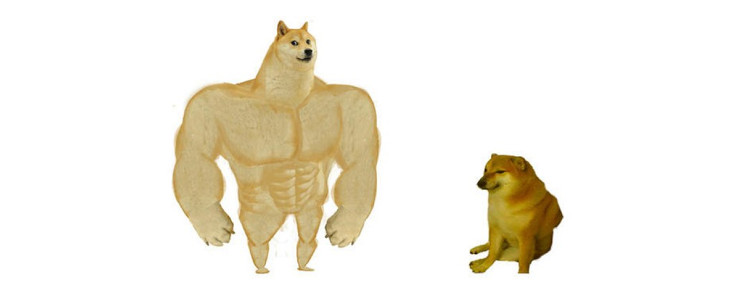 Finally, it's important to recognize the role of speculative trading in the meme coin market. Many investors in these coins aren't buying because of a belief in their long-term value. Instead, they're hoping to ride the wave of rising prices and sell off for a profit before the bubble bursts. This speculative nature of meme coin trading can lead to volatile price swings, and the inevitable crash can be harsh when investors rush to sell off their holdings.
Why Would Someone Invest in Meme Coins
While these tokens, born out of internet memes and jests, may have unconventional origins, they have attracted serious interest from investors worldwide. Why? Here are several reasons. 
One of the key reasons investors are drawn to meme coins is the potential for high returns. We've all heard the stories of Dogecoin millionaires, people who invested in the coin when it was worth fractions of a cent and reaped enormous profits when its value skyrocketed.
Unlike traditional investments that often require significant capital or financial knowledge, buying meme coins is relatively straightforward. With a digital wallet and an internet connection, virtually anyone can participate in the meme coin market. This ease of access has democratized investing, allowing people who might not have previously participated in financial markets to get involved. This openness is a major draw for many new investors.
Let's not underestimate the excitement factor. The rush of buying a meme coin, watching its value rise (and sometimes fall), and participating in the vibrant online community can be quite thrilling. This element of fun and community, combined with the potential for quick profits, makes meme coins an attractive option for those seeking more than just financial returns from their investments.
Meme coins, by their very nature, are deeply intertwined with internet culture. For some investors, buying meme coins is a way of participating in this cultural phenomenon. It's a form of expression, a way to support a community and even a means of protest against traditional financial institutions.
Final Thoughts
As we've journeyed through the world of meme coins, it's clear that these tokens have carved out a niche for themselves in the vast landscape of cryptocurrencies. From Dogecoin and Shiba Inu to Spongebob Token, these digital assets have captured the imagination of investors and the public alike.
However, investors should remember that the world of meme coins is as volatile as it is fascinating. While some investors have reaped substantial gains, others have faced significant losses. The meteoric rise and fall of these tokens often hinge on social media trends and celebrity endorsements, rather than underlying technological innovation or financial fundamentals.
As such, investing in meme coins should be approached with caution. It's essential to conduct thorough research, understand the risks involved, and be prepared for high volatility. Once again remember the golden rule: never invest more than you can afford to lose.
Moreover, while meme coins can offer a fun and engaging entry point into the world of cryptocurrencies, they should be just one part of a diversified investment portfolio. There are many other types of cryptocurrencies that are backed by robust technology and have a broader acceptance and use in the digital economy.
FAQ
Are Meme Coins Safe and Legal?
Yes, meme coins are legal as they fall under the broader category of cryptocurrencies, which are legal in most jurisdictions. However, the safety of meme coins can vary. Like all investments, they come with risks. Meme coins, in particular, are known for their high volatility and can be influenced by social media trends and celebrity endorsements. It's crucial to conduct thorough research and consider your risk tolerance before investing in meme coins.
Which Meme Coin Has the Most Potential?
Predicting the potential of a meme coin can be challenging due to their volatile nature. While some meme coins like Dogecoin and Shiba Inu have shown significant growth, it's important to remember that past performance is not indicative of future results. The potential of a meme coin can be influenced by various factors, including its community support, media coverage, and overall market trends. 
What Are The Top 3 Meme Coins?
As of 2023, some of the top meme coins include Dogecoin, Shiba Inu, and PEPE Token based on their popularity and market capitalization. However, the rankings can change rapidly due to the volatile nature of the cryptocurrency market. It's advisable to check the latest market data from reliable sources for the most up-to-date information.
---
---
Elon MuskVitalik ButerinBinanceOKX