What is a Crypto Launchpad, and How Does it Work?

03/28/2023
---
Quick takeaway for our New York readers: A crypto launchpad is a platform designed to facilitate early stage token sales for blockchain-based projects. It's a safe and secure way for new cryptocurrency projects to launch their native token and start raising funds from the public. These are the DEX version of the sadly famous ICOs with all the bugs fixed and far, far better security
What is a crypto launchpad: a slightly more detailed explanation for everyone else 
Crypto launchpads offer a powerful tool for early stage crypto projects, enabling them to distribute their native tokens to the public in exchange for capital. These platforms are designed to ensure that new crypto projects receive the support they need to be successful. Yes, we hear you say, but ICos were a disaster, with over 80% ICO projects turning out to be scams. Is this any better? 
Typically, crypto launchpads will employ a rigorous vetting process to ensure that only the most promising projects are accepted. But don't forget to do your own research and assess the risks before taking any decisions about all the things below.
How does a crypto launchpad work?
A crypto launchpad is an innovative platform designed to help blockchain-based projects and new cryptocurrency projects raise funds through token sales at low prices before new projects launch.
What are the mechanisms launchpads use, and their influences on the industry?
Food for thought: launchpads offer a safe, secure, and organized environment for early stage crypto projects to launch their native token and gain access to early stage deals. Bear in mind though that, despite finding messages like this one on Polkadot's site: 
"it is the responsibility of the Polkastarter Council to act as a governance board to ensure quality and due diligence for the projects we launch"
Top crypto launchpads also offer early stage tokens of reliable projects to early investors as well as retail investors. This helps the crypto project gain early access to a large pool of users and provide higher returns on investment for the project's native tokens. 
Some crypto launchpad platforms also require users to go through a new user verification process to protect against fraudulent activities. You should definitely prefer those with good KYC (unless you're a hardcore crypto fan, in which case it's the complete opposite). 
Finally, a good crypto launchpad would ideally decentralize the entire fundraising process by supporting multiple blockchain networks, decentralized platforms, smart contracts, and metaverse projects. 
This helps cryptocurrency enthusiasts, institutional investors, venture capitalists, and other crypto investors gain access to successful projects in the cryptocurrency industry and earn higher returns on their investments.
Crypto launchpads come in many shapes and sizes, ranging from multi-chain crypto launchpads to cross-chain token exchanges. Some of the most popular crypto launchpad platforms are Initial DEX Offering (IDO) launchpads, Initial NFT Offering (INO) launchpads, Initial Coin Offering (ICO) launchpads, and Initial Game Offering (IGO) launchpads, which we'll describe below. 
What are the benefits of crypto launchpads?
With a crypto launchpad, project creators can launch their native token and allow early stage crypto investors to gain access to the project's crypto investors, which means their ideas (no matter how far out they are) can be realized. That's something 20 years ago users and teams could only dream of. 
Why are they so famous?
New users can use crypto launchpads as a way to gain early access to upcoming projects, allowing them to benefit from the price increase of project tokens as soon as they launch. Mainly launchpads are so popular because of echoes of x's they delivered. But it's not just about that. 
These platforms provide a rigorous vetting process to ensure the legitimacy of the project and its token before launch, so you can rely on them to be safe (...normally; individual circumstances may be different). 
Crypto launchpads also provide investors with early stage deals that often offer high returns on investment. There have been cases of users getting wildly rich by using launchpads. But it works out great for the other party, too.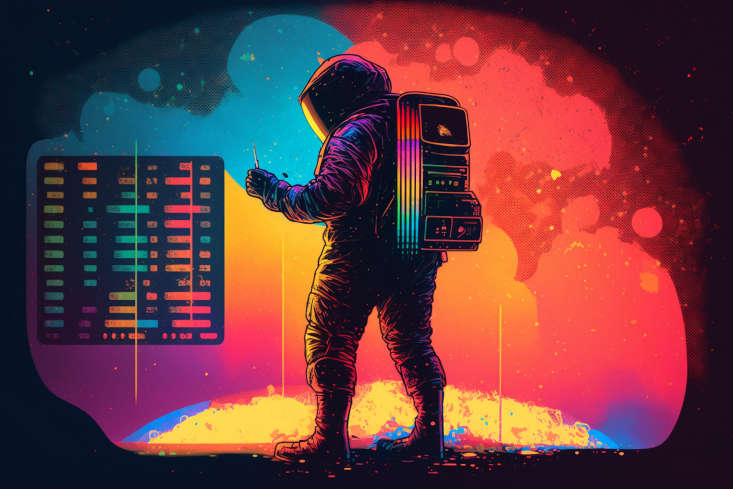 Using a crypto launchpad is an efficient way for projects to raise funds and reach multiple blockchains without having to undergo the lengthy and frankly doubtful process of launching an Initial Coin Offering (ICO). 
By supporting multiple blockchains and decentralized platforms, crypto launchpads have created more opportunities for early investors and crypto enthusiasts to gain access to successful projects. 
Crypto launchpads are becoming increasingly popular among institutional investors, venture capitalists, retail investors, and Metaverse projects. 
With features like low fees, simple verification processes, and access to early stage tokens, these platforms provide investors with an efficient way to gain exposure to the cryptocurrency industry. The most impressive part here is security (bear in mind that past outcomes don't guarantee future events).
Why use a Crypto Launchpad?
Crypto launchpads provide a unique opportunity for cryptocurrency projects to raise funds and attract investors, giving them access to early stage deals and returns. 
They offer a secure environment with customizable transactions and verification processes, while at the same time allowing investors access to early stage tokens, decentralized platforms, and more, as well as staggering returns on pretty low investments. These outcomes, however, rely on exceptional competence on the part of the investor, and a shockingly good knowledge of the market. Nothing comes for free, as the Buddhist doctrine states: the value of the prize is directly proportional to the invested effort. 
Whether you're an investor looking for early stage deals or a project wanting to raise funds, crypto launchpads are a great way to gain exposure in the crypto industry.
How to use crypto launchpads
Crypto launchpads are a great way for projects to raise money and introduce their products and services to the market. These platforms are designed to make it easier for investors to get involved in the cryptocurrency space, providing an intuitive and easy-to-use platform. 
Using a crypto launchpad can be a simple process on most top launchpad platforms.
Here's specifically how to do it on Bybit:
Sign up creating your login and password data
Source and Copyrights: © Bybit.com
Follow the instructions. Remember that using your Google account to pass checks is easier and faster, but nothing is without a price. "If a product costs less than $5, you're the product". Using Google to automate your processes not only leaves a digital tail, but also teaches you learned helplessness, the result of which will likely be dozens of passwords.
Source and Copyrights: © Bybit.com
Prove you're not a robot (as if a robot couldn't do captcha, ha)
Source and Copyrights: © Bybit.com
Confirm using your email
Source and Copyrights: © Bybit.com
Add money to the account on Bybit by sending it from an external source, such as another exchange or Metamask
Source and Copyrights: © Bybit.com
Don't forget to pass KYC, otherwise you'll get this message:
Source and Copyrights: © Bybit.com
Prepare for KYC taking some time, so factor that in when you look at the launchpad schedule
Locate the launchpad section
Source and Copyrights: © Bybit.com
Get started
Source and Copyrights: © Bybit.com
Locate the tokens you like the look of
Source and Copyrights: © Bybit.com
Ensure you meet the eligibility criteria. Here's an example of the requirements you need to meet to enter projects
Source and Copyrights: © Bybit.com
Read the rules carefully:
You will purchase project tokens at the current price (funds will be debited from the account) and get tokens at project launch (which will hopefully be worth more). Why use a launchpad? You'll get access to undervalued tokens before they're listed, the chances of them going up in price are greater because they're usually verified by the launchpad platform, and the team gets much-needed funding. It's a win-win-win. 
Types of crypto launchpads
Here's a crypto launchpad list that summarized the categories you'll encounter most often:
Initial DEX offering (IDO) launchpads
Initial DEX Offering (IDO) Launchpads are a type of launchpad that allows users to purchase tokens directly from a decentralized exchange (DEX). With an IDO, projects can raise capital and liquidity by offering their token in a variety of ways. This includes traditional coin offerings (ICO), Initial Exchange Offerings (IEO), Initial Liquidity Offerings (ILO), or a combination of these strategies. IDOs typically offer projects a higher level of liquidity than other launchpad types, as buyers can easily trade the token in the same market where it was originally sold. 
Initial NFT offering (INO) launchpads
Initial NFT Offering (INO) Launchpads provide a platform for launching unique non-fungible tokens (NFTs). These digital assets have been made popular due to their ability to represent physical goods, digital artwork, collectibles, game items, and other digital content. When launching through an INO launchpad, projects can gain access to tokenization tools and platforms that allow them to create and manage their own digital asset portfolio.
Initial coin offering (ICO) launchpads
Initial Coin Offering (ICO) Launchpads are the most common type of launchpad used in cryptocurrency and blockchain projects. These platforms provide projects with the ability to offer their tokens directly to the public, usually in exchange for other cryptocurrencies or fiat currencies. Through an ICO launchpad, projects can raise capital from investors to fund development, marketing, and other operations. 
Initial game offering (IGO) launchpads
Initial Game Offering (IGO) Launchpads provide a platform for developers to launch new blockchain games, or for existing game developers to integrate blockchain technology into their games. These platforms allow developers to tokenize their game assets and offer them to players as part of their gameplay experience. The IGO launchpad also provides players with the opportunity to become early adopters of the game, as well as earn rewards for taking part in special events or activities.
Characteristics of a Good Crypto Launchpad (And What the Future Holds)
Here are the most important things to look for in a good launchpad. Remember to vet the team, dig up even the most hard-to-find-reviews, read project documentation, and try to gain access to the company's numbers on sites like Similarweb.
Characteristics of a Good Crypto Launchpad For Founders and Investors
First and foremost, it's important to make sure the launchpad is secure and compliant. This means looking into their security protocols, making sure that user funds are stored safely and that the platform is following all relevant regulations in their region.
Next, take a look at their selection criteria. Each launchpad will have different requirements for projects that want to list on their platform. 
Do they offer pre-screening services? 
Do they favor certain project types? 
Do they have specific technical requirements? 
Answering these questions will give you an idea of whether or not the platform is a good fit for your project.
You'll also want to consider the user experience of the platform. 
How well designed is the platform? 
Is it easy to navigate? 
How active is the community? 
All of these factors will influence the success of your project on the launchpad.
Finally, be sure to look into the fees associated with listing on the platform. Different launchpads will charge different fees, so it's important to find one that fits within your budget.
By carefully considering these factors, you can find a crypto launchpad that best suits your project and maximize your chances of success.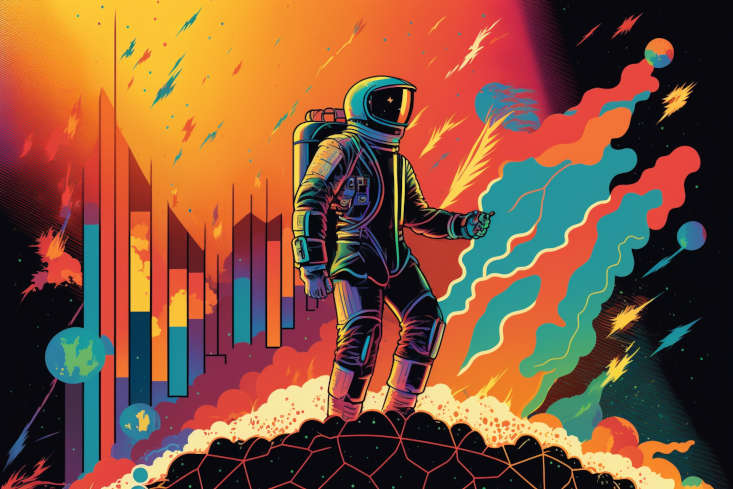 The Future of Crypto Launchpads 
Crypto launchpads are an increasingly important part of the cryptocurrency landscape, as they provide investors and entrepreneurs with a platform to launch successful projects. With the rapid growth of the crypto industry, launchpads are set to become even more popular in the coming years.
Summary
As the industry matures, launchpads will be used more frequently as a way to quickly and efficiently launch ICOs, STOs, and other types of blockchain-based projects. They will also serve as a hub for investors and founders to come together and collaborate. Additionally, they will become more competitive in terms of features and services offered, leading to better deals for both investors and founders. 
The next wave of launchpads will also likely offer a variety of token models, such as staking, stablecoins, security tokens, utility tokens, and NFTs. This will give investors and founders more options to choose from when launching their project. 
Finally, as the crypto market continues to grow and become more mainstream, the number of institutional investors participating in launchpads is likely to increase. This could lead to greater liquidity for projects and higher quality offerings. 
In short, the future of crypto launchpads is looking very bright. They are set to become a key component of the industry and continue to provide investors and founders with the opportunity to launch successful projects in a relatively short period of time.
FAQ
Crypto launchpads are like VC aggregators, right? 
A crypto launchpad works by connecting projects with investors interested in their tokens, as well as providing the necessary infrastructure and support to facilitate successful token launches. It acts as a decentralized VC, allowing venture capitalists and institutional investors to gain access to early stage tokens, while at the same time allowing retail investors and crypto enthusiasts to access the newest projects in the crypto world.
Crypto launchpads provide an easy and secure way for investors to get involved with projects, with customizable transactions and verifications for new users. 
You can also think of it as a crypto address where fans of Youtube streamers can send crypto plus with the pleasant bonus of getting your money back with a few multipliers. 
So launchpads are a new and improved version of ICOs?
Correct! But with many more security precautions. Launchpads learned their lessons from the ICO era. 
How do launchpads make money?
How do launchpads make money? What do I need to do? 
Stake USDT or BNB 
Get tokens 
If the project becomes successful, tokens go up in price 
You sell.
Note that you'll need substantial sums of money to make substantial sums of money here, just like with trading and mining. NFTs are a pleasant exception. 
Can you make money from launchpads?
This industry, which has been quite popular since 2021, is famous for epic returns (Tron Pad: 115x ATH ROI), with famous companies like Balance and Huobi running their own pads. 
Word of warning: you've probably already guessed that high returns come hand in hand with high risks, so if you are going to participate, our advice is to aim for the "guaranteed allocation" option. 
Which ones are the best?
For obvious reasons we'll recommend launchpads by Binance and Huobi. Not investment advice!
Are they safe? 
In the past few years, crypto launchpads have become one of the most popular ways for new crypto projects to raise funds. Crypto launchpads offer rigorous vetting processes to verify the authenticity of a project before launching their tokens on the platform. 
These platforms also support multiple blockchains and decentralized exchanges (DEX) to ensure that the project's crypto investors can access the token sales in a safe and secure way. But remember that no one is safe from scam and money losses in cryptocurrencies.
---
---
About the author
Professional crypto writer. Eight years of education in the UK and euphoric reviews from employees